Wednesday, 21st January 2009
Group Awarded Framework Agreement
The Gelder Group have secured a ?6m framework contract to partner Lincolnshire County Council and Mouchel Business Services to manage their capital programme for condition repairs to schools.
The contract will run for three years and the works involve repair and improvements to school premises throughout Lincolnshire. A dedicated team from Mouchel Business Services and Gelder Group will work closely together during this period to deliver the framework contract.
Gelder Group Major Contracts Director, Kevin Manterfield-Ivory, commented that 'The Group are delighted to have secured this agreement' adding 'the work is for one of the company?s most important clients. It?s a great way to start the New Year'.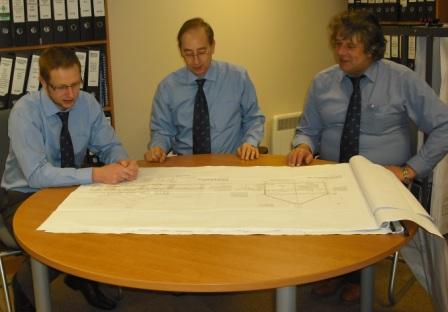 Pictured: Members of the Framework Team: Iain Cameron Senior Estimator, Kevin Manterfield-Ivory Major Contracts Director, and John Traves Surveyor.