Tuesday, 29th May 2012
Major Contracts Golf Day
Clients of Gelder Ltd Major Contracts Division attended a golf day at Blankney Golf Club.
The weather was glorious with temperatures reaching 29ËšC, this only added to the beautiful picturesque scenery of the parkland course.
Six teams of four were assembled in an Am - Am format with prizes for 1st, 2ndand 3rdplacing, together with the longest drive and nearest the pin.
All the attendees enjoyed the Gelder hospitality which included pre-round bacon butties, clinic held by resident professional, Alec Bradley, drinks and ice cream during the round and a super hearty meal in the evening.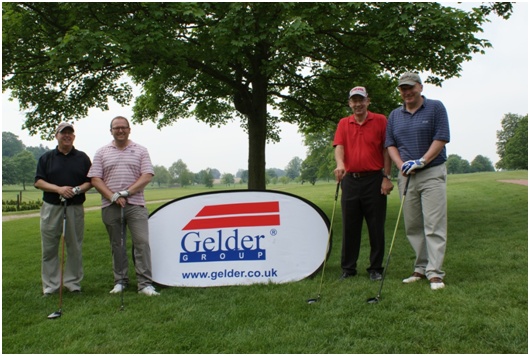 PICTURED: Major Contracts Director, Kevin Manterfield and his team