Monday, 18th June 2012
Gelder Group's first fitness class
After many requests the Gelder Group's Social Club have commenced with a fitness class for the employees. The class in run by qualified trainer Stacey and takes place every Wednesday evening 5.30 – 7pm. The course consists of 45 minutes of cardio vascular training and 45 minutes of toning and conditioning works.
On the course, organiser Hannah Grewcock comments "It's great fun, everyone works so hard but it's also such a laugh, Stacey is a great teacher and keeps everyone motivated"
The clubs fitness class ran for six weeks; if you would like to take part in the next course please contact Hannah or a member of the social club for details.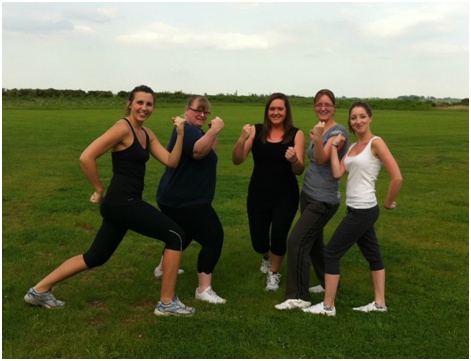 PICTURED: Hannah Grewcock, Nikki Law, Jenny Davis, Lena Baker & Hannah Laidler